I was never really into the show LOST. My best friend was obsessed and tried on several occasions to convince me to watch it. All to no avail. I still have not seen past the first four episodes of the show. I was, however, intrigued by one of the characters. A tall, skinny guy with black hair and piercing blue eyes.
Fast forward a few years to my brief, but damning, vampire phase. It was BAD, but out of it came my guilty pleasure addiction to Vampire Diaries. I found myself once again intrigued by the "bad guy" of the first season, Damon Salvatore. Same black hair and piercing blue eyes. I actually really loved to hate him then. I was always a bigger fan of Stefan Salvatore because I always prefer the good guys.
That is, until I met the actors who play these characters in real life. I met Paul Wesley first who came to Salt Lake Comic con about two years ago. He was nice, but very distant and distracted. I felt like he was there out of a contractual obligation than to actually meet his fans. Maybe he was having an off day, I don't know. I mean he was pleasant, but distant. Then, a year later Ian Somerhalder came and I wasn't sure I really wanted to meet him because he's the bad guy and also what if meeting him was as disappointing as meeting Paul Wesley. However, I have several friends who love him and wanted to go in on a photo op, so I obliged and we all went and waited in the ridiculously long line with all the fans in their Vampire Diaries t-shirts and swooning at the mere thought of hearing his voice. Then, when we all least expected it, he came out from behind the curtain where the photo ops take place. He walked past us and I think a couple of girls almost fainted. He waved at everyone, even blew a few kisses to the crowd. The line was collectively fan girling over him. And my thought was "well, he seems nicer than Paul. This might not be a waste of my time."
And oh how right I was. I pulled the short straw on the picture and didn't get to stand next to him, but when it was finally our turn, he pulled us in so tight. My poor friend next to me was squished right next to him. She has since assured me that it was no problem at all. My other friend had gone back and forth for weeks on whether or not she should ask him to pretend to bite her because he plays a vampire in Vampire Diaries and I told her to go for it. And this is the picture we ended up with:
It's actually one of my favorite pictures because when she timidly asked if he'd pretend to bite her he very forcefully told her to get over here and this is what we got. I love it. I also loved that after the picture was taken he specifically told each of us 'thank you', which doesn't usually happen and is actually really cool.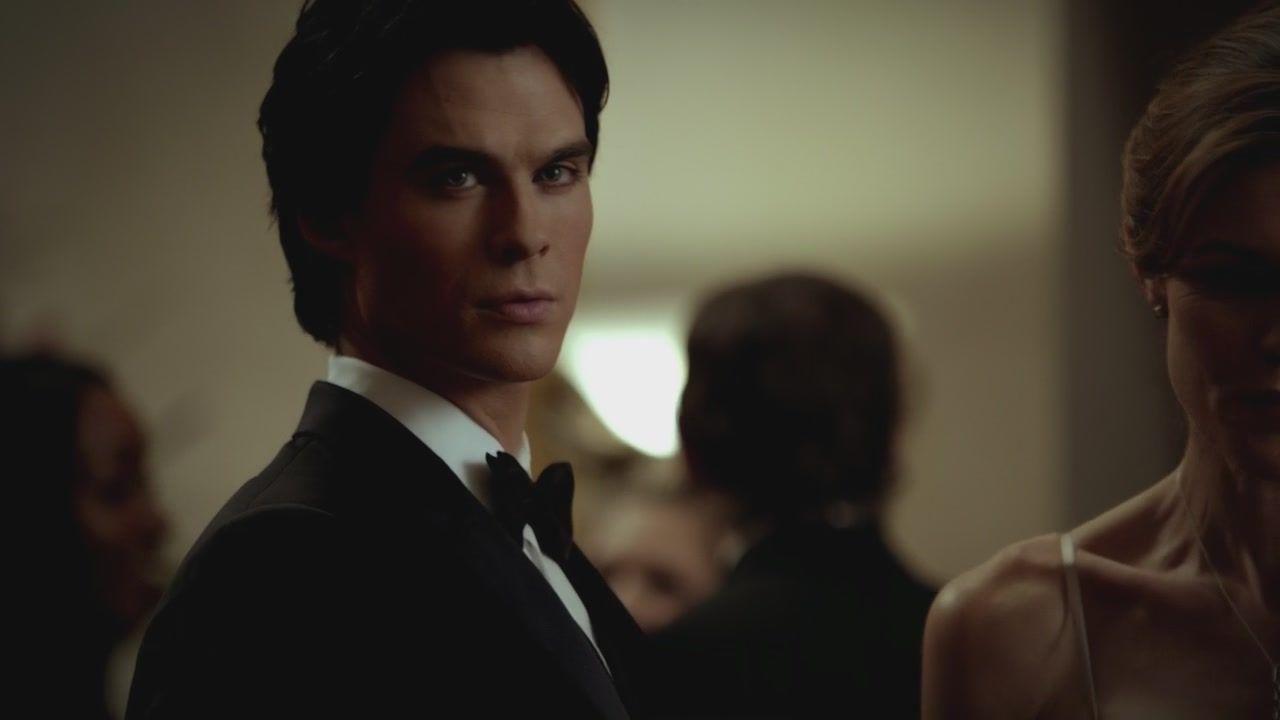 Fast forward again to September of this year. Ian came back to Salt Lake Comic Con. A friend of mine got me really really great seats to his panel and me and my friends went. If you've never been to a comic convention before, they usually have panels where the actors/actresses talk about the roles they've played, what projects they have coming up, and so on. Salt Lake's Comic Con lets the attendees ask the actors/actresses questions and you hear a lot of cool stories that way. For Ian's panel, he got a lot of ridiculous questions, but I was very impressed with his answers. He knows where his job comes from. He knows that he's been on a show for 8 seasons because the fans have been watching it. I like it when actors/actresses recognize that they have a job because I am ridiculously obsessed with TV and movies.
Ian talked a lot about the Ian Somerhalder Foundation, which is really cool. You can check it out
HERE
, if you want to. He is trying to make the world a better place and it's really quite commendable.
He is married to Nikki Reed, which I always thought was a little bit funny that they've both played Vampires in significant series'. She was in the Twilight saga. But seriously, they are the most adorable couple in the whole world. I love them together.
He's been in a few things, but really he's spent most of his career between LOST and The Vampire Diaries. he was on Smallville for a half a second and a few other shows that I actually haven't seen. You can check out all of his credits
HERE
.
And to celebrate his birthday today, I have made Double Chocolate Brownie Cookies. They are incredibly delicious and I LOVE them. they're so addicting. Just like watching Vampire Diaries. hahaha.
Pinterest helped me out with the recipe that can be found
HERE
.
Double Chocolate Brownie Cookies
1 Cup Semi Sweet Chocolate (to be melted)
1 Cup All Purpose Flour
¼ Cup Dark Cocoa Powder
1 tsp. Baking Powder
¼ tsp. Salt
½ Cup Salted Butter, softened
¼ Cup Granulated Sugar
½ Cup Light Brown Sugar, packed
1 Egg
2 tsps. Vanilla extract
1 Cup semi sweet chocolate chips
Preheat your oven to 350 degrees. In a microwave safe bowl, melt the cup of semi sweet chocolate chips. Do this by microwaving in 30 second intervals. Stir after each burst of heat so as to not burn the chocolate. Once melted, set aside and in a separate bowl combine the flour, cocoa powder, baking powder and salt and set aside.
Then, in another bowl cream butter and sugars together until well combined. To this mixture add the melted chocolate. Mix until combined. Add the egg and vanilla and mix well. Then, add the dry ingredients slowly until well incorporated. Once you have a chocolaty goodness, add the chocolate chips and mix until they are thoroughly spread through the dough.
I use a standard cookie scoop and drop them on a cookie sheet about an inch or so apart. I use a silicon baking mat that is AMAZING and I highly recommend getting them if you bake a lot. If not, you can just grease a cookie sheet, they'll still turn out.
Bake them for about 10-11 minutes. Let them cool a minute before moving them to a cooling rack to finish cooling before eating them all gone!