He's everyone's favorite 'bad guy' as Loki in Marvel's THOR series alongside Chris Hemsworth. Though I was never a huge Loki fan. I have loved his portrayal of nice and kind characters. Cranford, for example. Even though he's so blonde in that one, it's a little weird. Here is Tom Hiddleston at Nerd HQ this last
summer. It's a half hour well spent (there may be some swearing, I can't remember):
And here he is doing an impersonation of a velociraptor: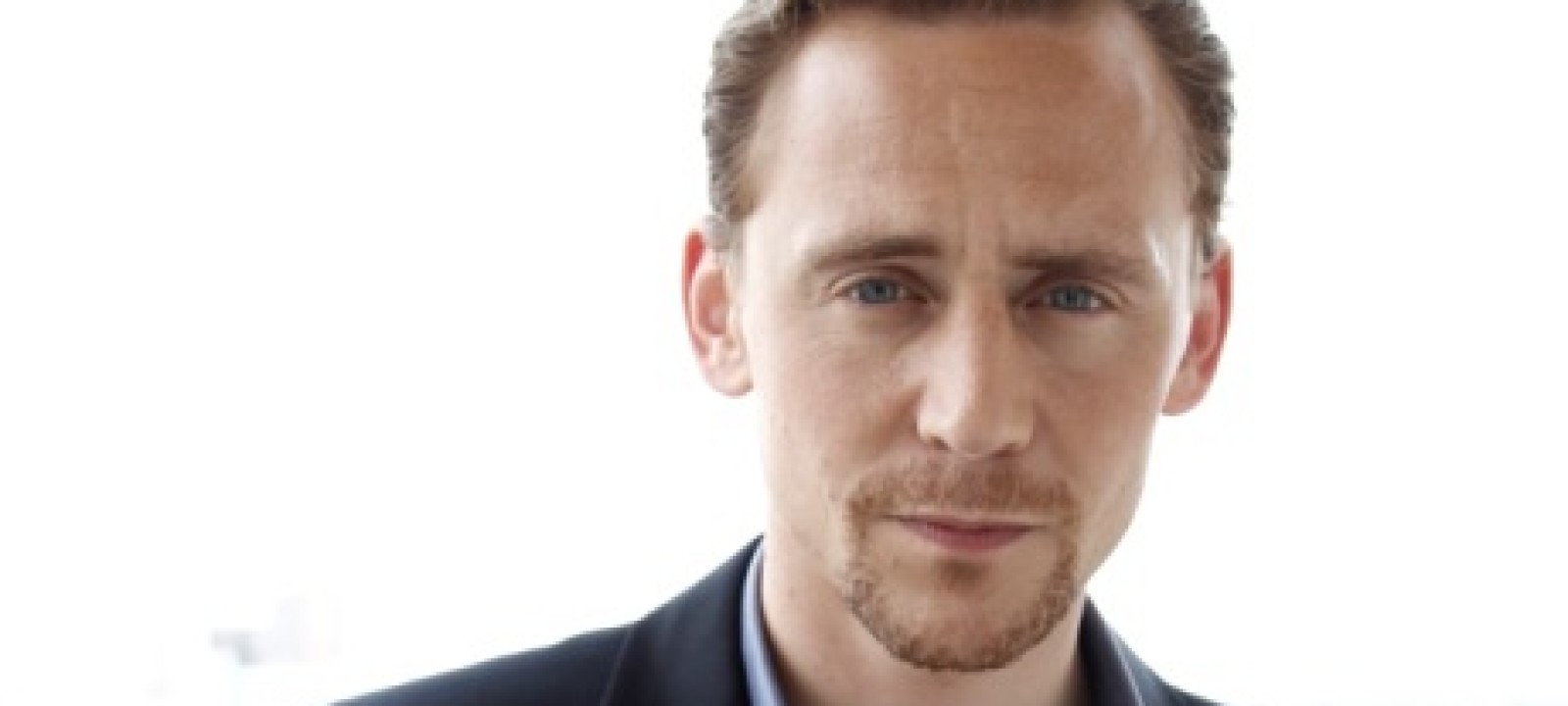 He held the #1 spot for a good long while. And he only lost it after a fall from my good graces after I watched him in Only Lovers Left Alive. I get that it's an artsy movie, but the language was atrocious and the content left so much to be desired and after it was over I remember thinking to myself "What even was the point of that movie. AND, why did Tom do it? Didn't he read the script beforehand? WHY DID TOM DO THAT MOVIE?!" and he slipped a little then. And he did a number of projects that, while artistic, left me wondering why he chose that role. But, I am a bit of a traditionalist. I don't usually go to a movie because it's artistic or unique. I don't write those things either. So, I found myself parting ways with Tom and accidentally fell into the abyss of Richard Armitage that replaced Tom.
So. Tom Hiddleston. Have you read the GQ article that was just barely written about him? If not, read it
HERE
. It's worth it, believe me. It reminded me of why I gave him the #1 spot to begin with. It reacquainted me with Tom and made me want to meet him all over again. I would love to sit down and just chat with him for a while. I feel like we'd be friends.
Have you guys seen him in The Hollow Crown? GO CHECK IT OUT. Also, his portrayal of F. Scott Fitzgerald in Midnight in Paris is so great. And, let's not forget his role in Cranford. It was brilliant. For all of his many roles, check out his
iMDB profile
.
He loves to sing and dance wherever he goes. He is always seen talking to everyone he can and just being a genuinely good person. The world needs more people like Tom Hiddleston in it. And I need to be friends with him. Just saying.
And, in honor of his birthday, just a few days after my own, we have made this amazing Lemon Loaf. I adapted the recipe from Averie Cooks. Check it out
HERE
.
Lemon Loaf
Loaf
3 large eggs
1 cup granulated sugar
1 cup (8 ounces) sour cream
1/2 cup vegetable oil
2 tablespoons lemon zest
1 to 2 tablespoons lemon extract, to taste (MUST be lemon EXTRACT. It won't work the same with lemon oil or lemon juice!)
1 1/2 cups all-purpose flour
2 teaspoons baking powder
1/2 teaspoon salt
Lemon Glaze
1 cup powdered sugar
3 tablespoons lemon juice, or as necessary for consistency
For the loaf, preheat the oven to 350 degrees. Averie makes one big 9x5 inch loaf, I make 3 smaller loafs instead. You want to prepare the pans by either spraying them with a cooking oil with flour, or by greasing and flouring your pans. Then set them aside.
In a large bowl, whisk together the eggs, sugar, and sour cream until smooth. Then, slowly stream in the oil while whisking. Don't over mix your batter. Mix until just combined and then add the lemon extract and zest. Then, add the flour, baking powder and salt and mix until just combined. There may be lumps, but it'll be fine.
Pour the batter into the prepared pan(s) and bake in the oven for 50-52 minutes if making just one loaf, or about 35-38 minutes for three smaller loaves. Check after 35 minutes. They should be lightly browned with a toothpick coming out clean from the center.
Once the loaves are done, remove them from the oven and allow them to cool in the pans before removing them. Once cooled, remove from the pans and prepare the glaze.
For the glaze, mix the lemon juice slowly into the powdered sugar in a bowl until the desired consistency is reached. You don't want it too thin, so don't add all the lemon juice at once and then stir. Add it slowly, stirring constantly so it doesn't get too thin. Then, once the desired consistency is reached, drizzle the glaze over the bread. It will taste so amazing, I promise. And then you can go watch a Tom Hiddleston movie and people won't be sure if you're drooling over him or the bread. In reality, it'll be both. And there's absolutely nothing wrong with that! Enjoy!!