Do I have any Spooks fans out there? How about Jane Austen fans? If not, keep reading, I may make a fan of it you yet!
Today's post focuses on Rupert Penry-Jones who I first saw in the 2006 BBC adaption of Jane Austen's Persuasion. He is Capt. Wentworth who, for those that don't know me in real life, if my FAVORITE Jane Austen guy. I love him more than Mr. Darcy. More than Mr. Knightley (even though I do adore both Jeremy Northam and Jonny Lee Miller) and more than Edmund Bertram. Capt. Wentworth is hands down the best. I can argue this point to the end of time. And Rupert Penry-Jones is my favorite portrayal of him.
He was also on the British show Spooks which, regrettably, I haven't seen. Despite the fact that it has, like, ALL of my favorites in it. But Mr. Penry-Jones was on it for quite awhile and, I believe, met his wife while filming the show.
And, let's not forget about his role in The 39 Steps, which was incredibly under rated. But he does a great job in that one as well.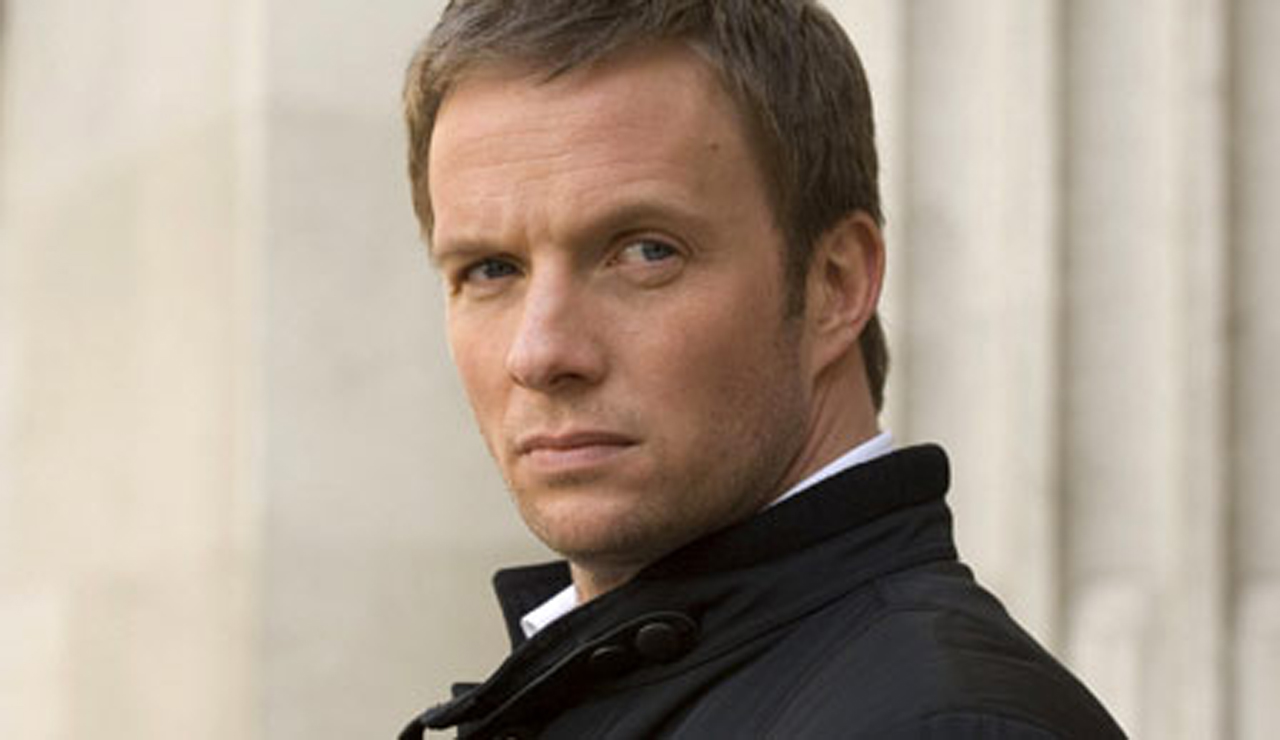 He was also in the film The Four Feathers with Heath Ledger and Kate Hudson. It is a violent, but very moving story about a young man (Heath Ledger) who is in the military to make his father proud, but once war breaks out, he gets scared and leaves the military. Before his friends are shipped to Sudan. Rupert Penry-Jones is one of his friends who gives him a white feather as a sign of cowardice before he leaves. Heath Ledger's character then decides to redeem himself and save his friends. It's very interesting. You should check it out.
And then, last Christmas I was watching all the Hallmark Christmas movies with my brother and sister in law and saw his name on the opening credits of one of them and went "oh my gosh, what?!" neither of them care as much as I do about actors and actresses and did not understand my excitement until he was on the screen and my sister in law went "ooooooooooooooooh! HIM!" and then we enjoyed the rest of the movie where he plays the king of a small European kingdom.
He hires a maid from New York to be the nanny for his 9 year old daughter who has been struggling since her mom died several years earlier. Is it cheesy? Yes. But it's also adorable and I've added it to my list of Christmas movies I watch every year.
And, in case you need a great end to your night, here he is reading a bedtime story:
And, in honor of Rupert's birthday, I will be watching all the things and eating delicious Leige waffles. Have you ever heard of Waffle Love? These are kind of really similar to those. I found the recipe on the back of a box of Belgian pearl sugar-which is the secret ingredient to making these delicious waffles! Also, they are not a light and fluffy type waffle, but dense and very very delicious.
BELGIAN LEIGE WAFFLES
3 1/2 cups of flour
1 packet yeast
3/4 cup lukewarm milk
8oz softened butter
2 eggs
1/2 tsp. Salt
1 tsp. Vanilla
1/2 tsp. Cinnamon
8oz Belgian pearl sugar
Add the yeast to the lukewarm milk and set aside. In a bowl mix together all dry ingredients
except for
the pearl sugar. Then add the butter, and eggs mixing well. Slowly pour in the milk and mix until well combined.
Do not add the sugar yet.
Let the dough proof until it is about double in size and then mix in the sugar.
Heat up your waffle iron and separate the dough into balls. I like to make smaller waffles so that you can try different flavors together, so I make my dough a little bit bigger than a regular sized cookie scoop. Then cook them in your waffle iron. It usually takes a few minutes to get them nice and golden crown. You'll hear the sugar pop as it heats up. These are a little messy, so be prepared to clean up your waffle iron after you make them, but they're so worth it!
I usually have a few different toppings available. They taste SO SO GOOD with Biscoff cookie spread over them with some fresh whipped whipping cream and strawberries on top. I also like cutting a slit in the side of the waffle when it's still hot and slide a piece of chocolate inside and let it melt. So yummy. The sky is the limit really! So go have fun and make these delicious waffles!!